In a world of ever-evolving entertainment options, the timeless joy of a bouncy castle remains a top choice for kids (and let's face it, adults too). However, amidst the sea of entertainment providers, what sets one apart? At Monster Inflatables Bouncy Castle and Soft Play Hire, we believe the answer lies in a relentless commitment to client satisfaction. Let's dive deep into the ethos of our service and the standards that have made us a family-favorite for so many years.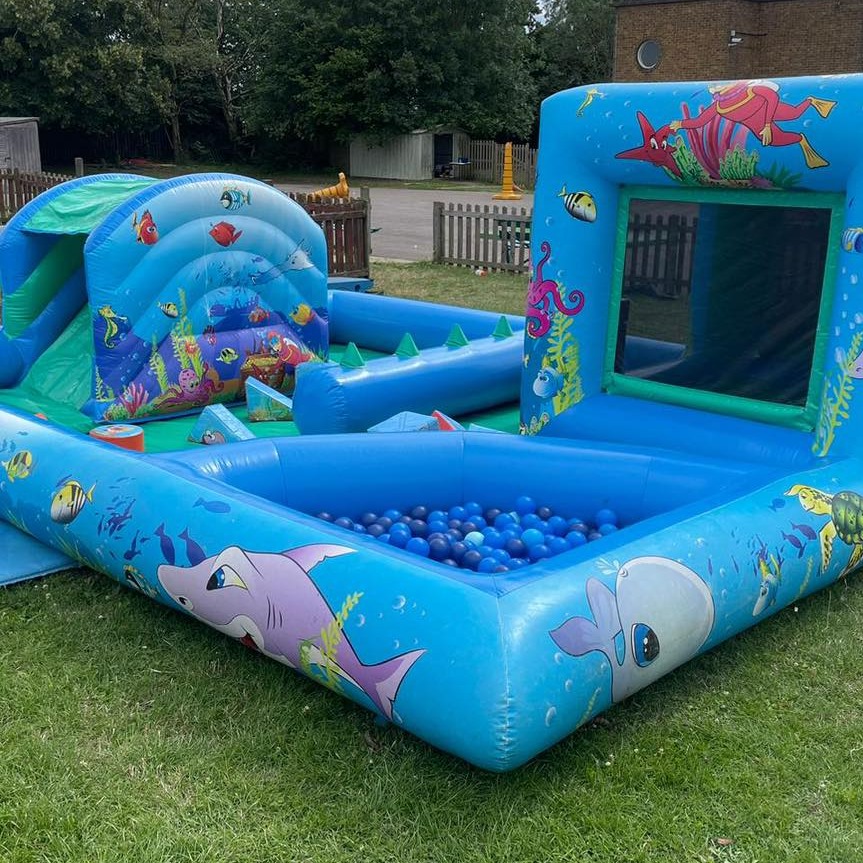 Unwavering Dedication to Service Excellence

From the moment a customer reaches out to us, the journey of ensuring complete satisfaction begins. It's not just about renting out inflatable equipment; it's about creating an entire experience. Our foremost goal is to ensure that every event, whether it's a child's birthday party or a community fun day, becomes a cherished memory for everyone involved.
A Wide Array of Premium Offerings
Our diverse range of offerings, from bouncers and slides to obstacle courses and interactive games, are meticulously chosen to cater to varying preferences and age groups. This ensures that everyone, from toddlers to tweens, has something exciting to look forward to.
Every piece of equipment in our inventory is commercial-grade, reflecting our uncompromising stance on quality. Regular inspections are not just a routine; they are a ritual for us, ensuring safety and durability.
Furthermore, we understand the importance of hygiene, especially where kids are concerned. Hence, all our equipment undergoes rigorous cleaning and sanitization between events.
Our Team: The Champions Behind the Scenes
While our inflatables are the stars of the show, the real heroes are our dedicated team members. Their professionalism, combined with genuine warmth, ensures that the journey from booking to the event day remains smooth and hassle-free for our clients.
Their punctuality in setup and pickup, coupled with an ever-vigilant approach to any possible issues, ensures that our clients can focus on enjoying the event rather than managing it.
Celebrating Moments of Joy
There's an unmatched euphoria in witnessing the sheer joy and laughter of children as they jump, slide, and play. For us, this isn't just business - it's a privilege. The smiles on our customers' faces and the enthusiasm of children are our metrics for success. It's this very sentiment that propels us to go above and beyond in every aspect of our service.
Building Trust: Our Road to Success
In the age of digital connectivity, word of mouth remains the most potent advertisement. A satisfied client becomes an ambassador, and their testimonials serve as a beacon for prospective customers. Our unyielding commitment to client satisfaction has not only helped us build a loyal customer base but has also fortified our reputation in the industry.
The plethora of entertainment options available today has made the competition fierce. We understand the gravity of this choice and hence strive, event after event, to provide an unmatched experience. It's this focus on exceeding expectations that we believe keeps families coming back, making us a part of their celebrations time and again.
Conclusion: Crafting Memories with Monster Inflatables
Client satisfaction isn't just a business strategy for us at Monster Inflatables; it's the very foundation of our ethos. It's a promise that every child will have a day filled with laughter, every parent will relish the joy of their child's happiness, and every event will be memorable.
To all our esteemed clients and those considering our services, your satisfaction will always remain our prime objective. For memories filled with fun, laughter, and sheer joy, trust in Monster Inflatables Bouncy Castle and Soft Play Hire.
To explore our range of services and make a booking, please visit Monster Inflatables. Let's craft some unforgettable memories together!