E-Meeting where business owners can share and express their ideas in front of other business owners thereby creating awareness about their business and also receiving useful feedback
✅
Participants:
▪️ Corporate clients and project partners, managers, directors of small, medium & large companies.

✅
E-Meeting purpose:
▪️ To bring the business community together & give each participant a chance to make their project known,
to get feedback and useful contacts.

✅ Highlight Your Band

➡️ PLUS MORE!
"Highlight your brand is our top priority"
Gemini Web Media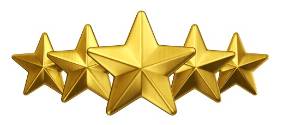 Check Out Our Latest - Verified Reviews
Firstly I'D like to thank Renata for inviting myself to her Spotlight (Gemini Web Media) network meeting at the Woolpack in Haverhill. I was not only impressed with the companies professionalism but also the warm welcome which I received. I felt this makes for a good start in any working relationship. Renata's marketing knowledge is exceptional and I would thoroughly recommend her.
By- Keith Benjamin
We met interesting businessmen and strong self-confident ladies , who want and help people who are in need and it was very impressive!



By-
Nataliia Kutniakova
I went to the Haverhill networking event with local clients of Gemini Web Media - the most interesting few hours I have spent for a long time. The thing that really stood out about the users of Gemini services is that they are very positive and engaging individuals with a strong belief in their businesses and their own futures. Should you join them!?



By-
Alex Collins
E-Meeting where business owners can share and express their ideas in front of other business owners thereby creating awareness about their business and also receiving useful feedback